Clean & Transparent
LANO is a pioneer in clean beauty. We believe that nature provides us with the most powerful ingredients of all – and that a short ingredients list is a good ingredients list. Our products contain no known 'suspicious' chemicals, and we list all of our ingredients and natural %ages clearly, on each of our products.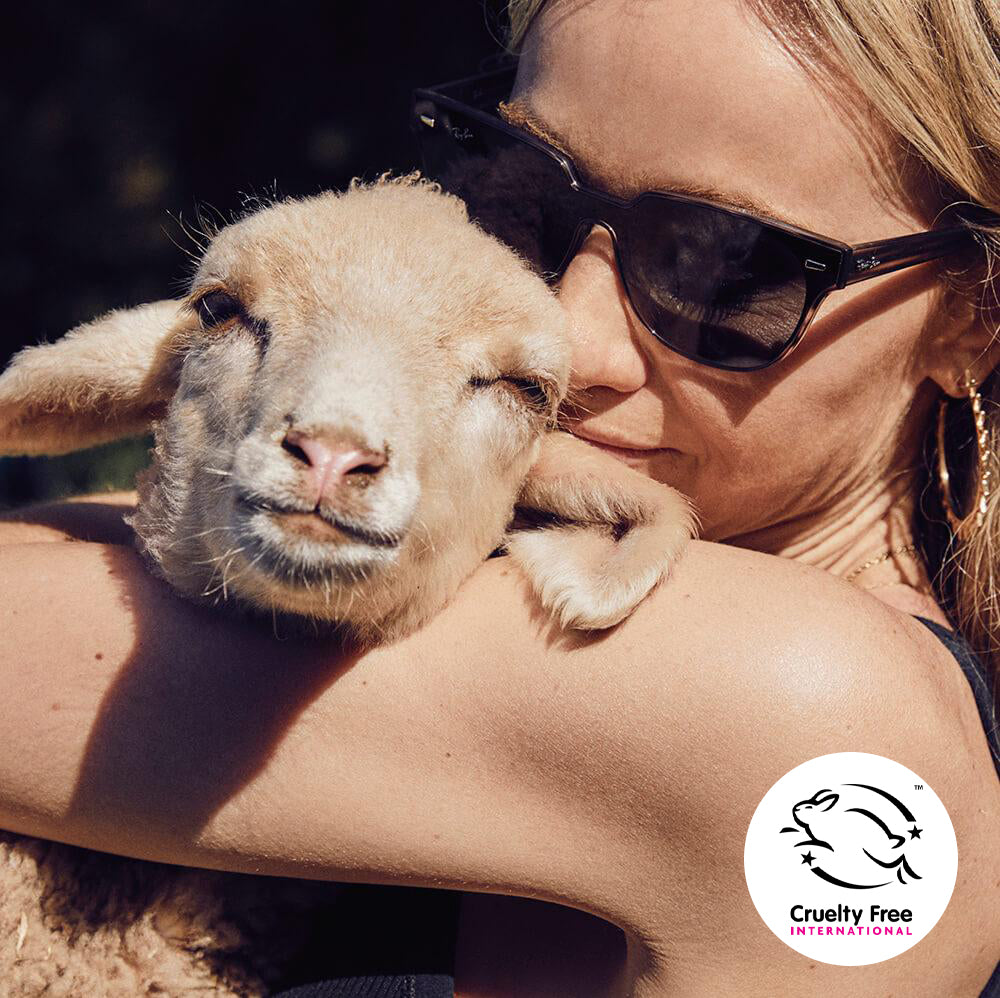 Cruelty-Free
We believe that beauty products should be cruelty free. We are proud to be Leaping Bunny approved. A global programme, Leaping Bunny requires cruelty free standards over & above legal requirements.  All of our products are approved under the Cruelty Free International Leaping Bunny programme, the internationally recognisable gold standard for cruelty free products. We adhere to a fixed cut-off date policy & proactively monitor our suppliers to ensure that our products continue to adhere to the Leaping Bunny criteria. Our supplier monitoring system is also independently audited. For more info go to www.crueltyfreeinternational.org.
Sustainability
Lanolin is a natural, renewable and sustainable resource - it's a by-product of wool washing. Sheep's wool grows continuously, so they need to be shorn each and every year. 

Consuming less is at our core. Our approach to sustainability is to start at the source - to be more mindful about reducing consumerism in the first place. We do not launch dozens of unnecessary products each year. We make excellent, useful products that are made to be truly multi-purpose. So, you can buy less, by buying better.
Evolving Packaging
Our packaging is made from plastic, aluminium & cardboard. Our formulae are rich and natural and require a specific level of protection & barrier to ensure the products do not go off, or leach through the tubes. Glass pots are not suitable, as they expose creams to oxygen & bacteria, so they will go rancid (due to our low level of synthetic preservatives).
In 2019 the below initiatives were put in place:
• The phase-out of gold tube caps, to be replaced by a more environmentally friendly plain cap.
• The phase-out of plastic blister shell cases.
• The phase-out of plastic blister pack shelf trays.
• The phase-out of cello coating on paper boxes, to make recycling easier.
• The immediate halt to making plastics for e-com shipping filler packaging.
Our NEW GLOSSYBALMS tubes are made out of 80% sugarcane bioplastic, in our ongoing plan to improve our sustainability. Lanolips' goal is to transition all tubes to more eco-friendly materials over the next 12-24 months, as testing and materials allows.
We welcome all constructive feedback on our packaging.
We believe in connecting urban with country and rural communities that may be invisible to many. They may be suffering through drought, fire or other hardship.
We support Rural-Aid, Buy-A-Bale, Wires Wildlife Rescue, California Fire Department, NSW Fire Service and The Port Macquarie Koala Hospital.
During the Coronavirus pandemic, we donated many thousands of products to Royal North Shore Hospital Sydney, Prince Of Wales Hospital Sydney, The Royal Children's Hospital Melbourne,  Columbia Presbyterian Hospital , BeautyUnited USA, NYU Medical Center & Frontline Beauty Canada.